Built-Up Roofing
BUR (Built-Up Roofing) systems are long lasting and durable. The BUR system's, highly reliable waterproof membrane is field fabricated with layers of hot bitumen, alternating with plies of reinforcing felts that give it exceptional resistance to water and weather. Built-up roofing is laid down to conform to the roof deck, sealing all angles formed by projecting surfaces to create a single-unit flexible waterproof membrane.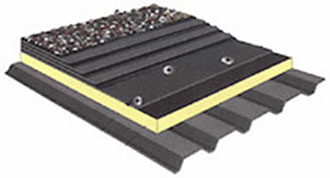 Green Roof System
Green roofs are growing in popularity for their aesthetic and ecological benefits to modern buildings in urban areas. With years of experience waterproofing green roofs across Tacoma and Seattle, Bosnick Roofing is the preferred commercial roofing contractor of design professionals and building owners. Our green roof systems are built with roofing and waterproofing materials that are resistant to root growth and infiltration. We prevent algae resistance and root intrusion into field seams and flashings by installing durable waterproofing membrane systems that have been proven to last decades.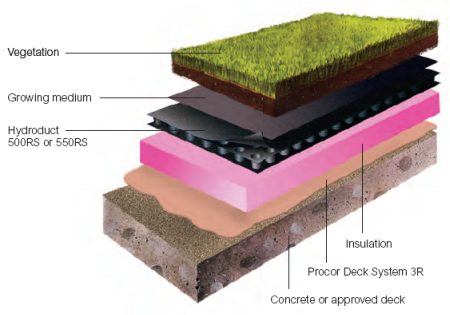 TPO
TPO is a high quality thermoplastic polyolefin roofing membrane – ideal for commercial, industrial, and institutional applications. TPO offers both the proven flexibility and weathering resistance of rubber and the performance of hot-air welded thermoplastic seams. Heat-welded thermoplastic roofing membranes are the fastest growing segment of the low-slope roofing market. Not only are TPO roofing systems durable and flexible, but they also come in a variety of colors.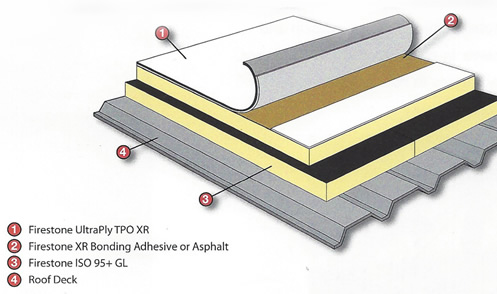 Modified Bitumen
Modified Bitumen (BUR) is a long-lasting, durable and highly reliable waterproof membrane. BUR systems are field fabricated with layers of bitumen, alternating with plies of reinforcing felts. The redundant layers give it exceptional resistance to water and weather. Bosnick Roofing offers the following Modified Bitumen installation options:
Hot Asphalt SBS
Cold Applied APP
Torch Applied APP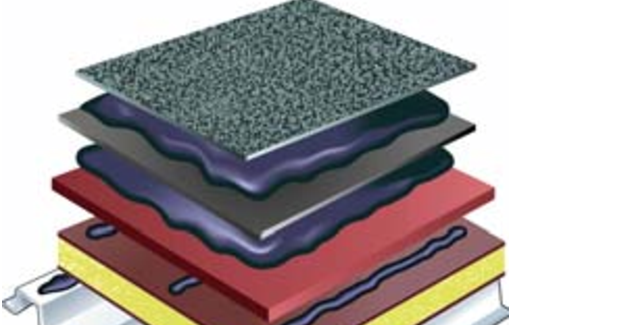 EPDM
EPDM (Ethylene Propylene Diene Monomer) is an elastomeric membrane ideal for commercial roofing for both new and re-roof low-slope roofing applications. EPDM single-ply membrane stands strong against tears, impacts, punctures and normal roof traffic. It's rugged and offers excellent resistance to wind, ozone and ultraviolet light exposure. And it's reliable, maintaining elasticity and flexibility that lasts.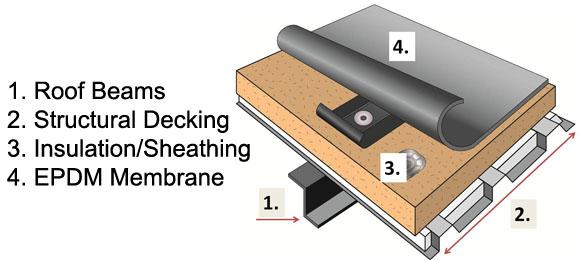 PVC
Polyvinyl chloride (PVC) is a favored roofing membrane that provides excellent waterproofing protection. PVC's popularity stems from its dependable, heat-welded seams, high reflectivity, superior physical attributes and resistance to water, chemicals, grease, fire and punctures. PVC membrane systems can be used for virtually any low-slope roofing specification.
Tapered Insulation – Polyiso
Polyiso is used in the roofing industry as a very effective and economical insulation product. It offers highly efficient thermal insulation values combined with high durability and flexibility. The popularity of tapered insulation has increased dramatically as architects, contractors, and building owners recognize the benefits of positive drainage for both new construction and re-roofing.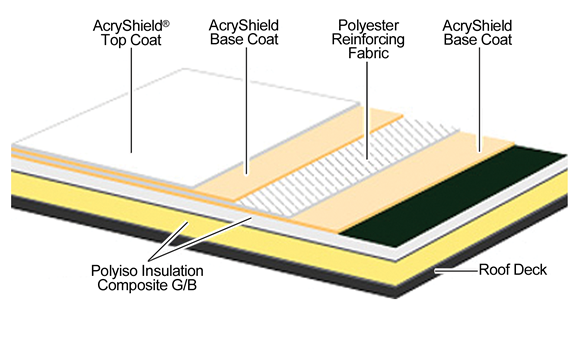 Liquid Applied Membrane
Liquid applied membrane systems are ideal for roof maintenance and restoration applications where there are difficult roof penetrations, limited work accessibility, or other conditions that make the use of sheet roofing and waterproofing materials difficult or impractical. It has self-adhered and self-terminating capabilities, that will waterproof functional elements such as gutters, cornices, ledges, and canopies. Liquid applied roofing and waterproofing membrane systems consist of a fiberglass mat or polyester fleece reinforcement and a moisture- triggered aliphatic resin that fully saturates the reinforcement and cures into a flexible, full reinforced, fully adhered monolithic membrane and flashing system.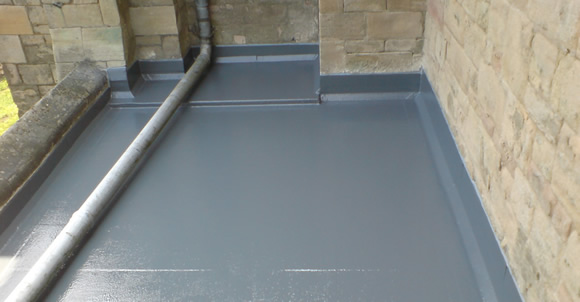 Composition Shingles
It takes more than just composition shingles to protect your roof. It takes an integrated system of components and layers designed to withstand the weather. Bosnick Roofing gives you the assurance that your roofing components are working together to help increase the performance of your roof. We offer a variety of composition shingle choices that promote extreme weather protection and strong resistance to algae.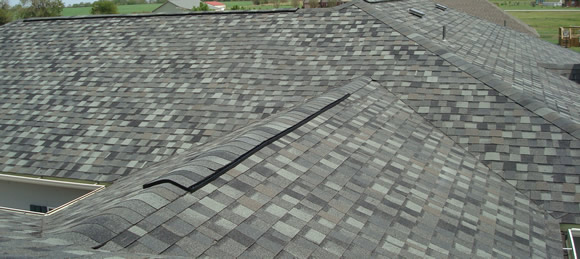 Waterproofing
When it's time to waterproof your next building project, turn to Bosnick Roofing's many years of experience in building envelop protection. We offer a full line of superior waterproofing products designed specifically to keep the moisture out. We use rubberized asphalt, modified bitumen, self-adhered and liquid-applied application methods to provide below-grade waterproofing, deck waterproofing, and durable traffic coatings.