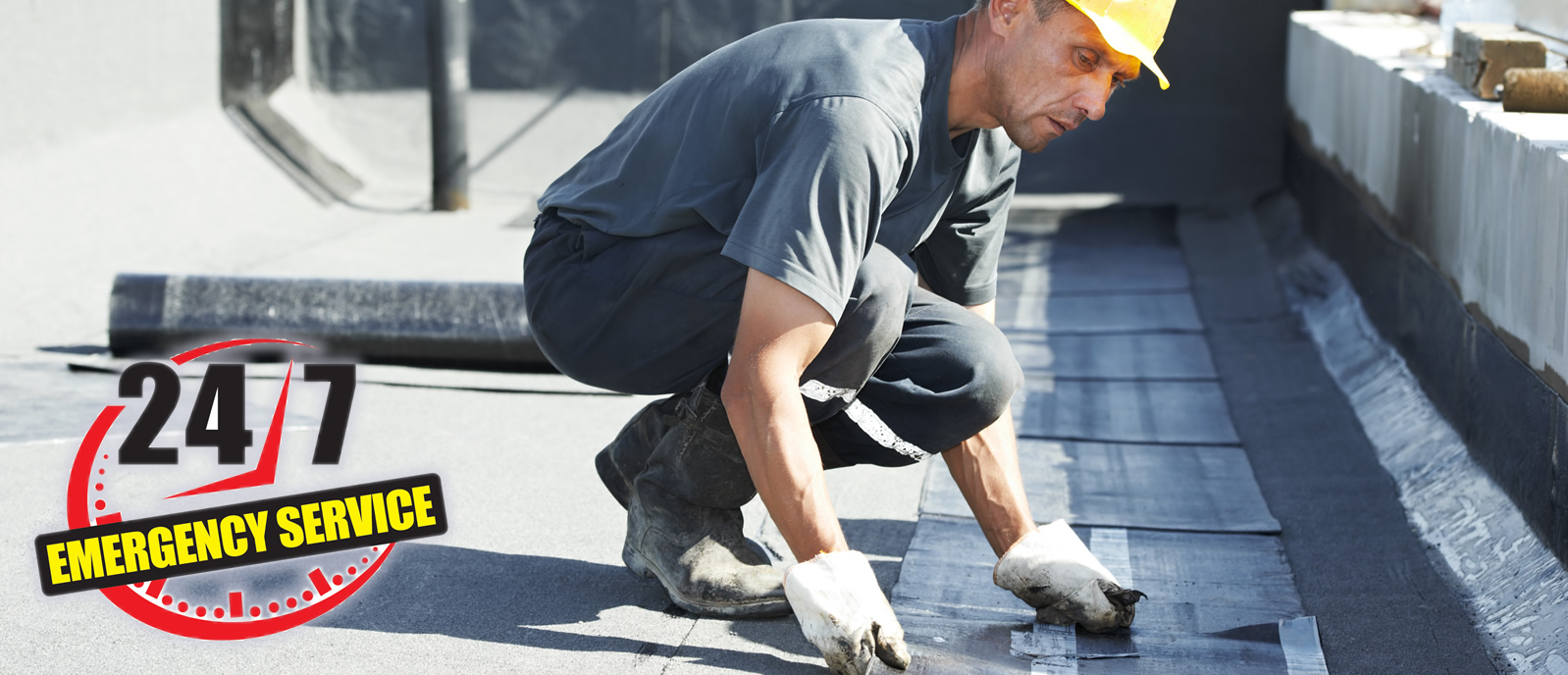 Emergency Commercial Roofing Repair
When your organization has roof damage or a leak, it's essential to have a commercial roofing repair contractor who can locate the problem quickly and make needed roof repairs in a timely manner. Bosnick Roofing provides emergency services for commercial roofing repairs that need immediate attention so that your operations and personnel are not interrupted.
When your commercial roofing system suffers from old age or unforeseen damage, it must be repaired quickly in order to minimize damage to your facility. At Bosnick Roofing we have more than 54 years of experience in the repair of commercial roofing systems in our Tacoma and Western Washington service areas. Our service team can often extend the lifespan of a roof with our high quality emergency roof repairs.
Guaranteed Emergency Roof Repairs
When you hire Bosnick Roofing for emergency roof repair on your commercial building, you receive the added value of high quality roofing materials combined with the talent of our experienced union roofers. All repairs we deliver are backed by Bosnick Roofing's 2-year Labor Guarantee in addition to the product warranties offered by our manufacturers. Whether you need emergency roofing services or timely roof repair, our goal is to leave your roof protected long after the damage we repair.
Emergency Repair for All Types of Roofing Systems
As a leading installer of advanced roofing applications, Bosnick Roofing has the necessary experience and resources to locate and repair damage to all types of roofs. With our extensive expertise with EPDM, PVC, TPO, bituminous and waterproofing membranes, we can evaluate and repair any commercial roof correctly. We know the proper technique for delivery of lasting roof repairs for each roofing application. When emergency roofing repair is needed, trust the professional union roofers at Bosnick roofing to protect your building and its occupants.
24/7 Emergency Roofing Response
When emergency roofing repairs arise, you need a commercial roofing contractor with the reputation for immediate response and proven expertise. Bosnick Roofing has trained crews to inspect the condition of your roof, determine the extent of damage, and perform necessary emergency roof repairs. Night or day, Bosnick Roofing has the workforce and resources to provide 24/7 emergency roofing service.