Commercial Waterproofing and Coating
Bosnick Roofing is a leading commercial waterproofing and coating contractor for industries in the greater Seattle and Tacoma region. We offer a comprehensive range of waterproofing products and waterproofing systems, designed to meet the specific needs and requirements of architects, engineers, contractors, and building owners.
If your waterproofing needs include new or existing construction, below-grade or deck waterproofing membranes, or municipal traffic coating, Bosnick Roofing has the waterproofing solution for any application. With more than 54 years of experience in waterproofing, Bosnick Roofing is the proven leader in commercial sealant and coating performance.
Commercial Deck Waterproofing and Traffic Coatings
Bosnick Roofing applies non-slip, waterproof, traffic-bearing coatings to concrete balconies, decks and stairs in commercial environments throughout Washington State. We use advanced products and application processes to ensure a long lasting waterproof traffic coating.
Whether the application is a large-scale parking garage or a small interior utility room, Bosnick Roofing is experienced and certified in the application of advanced epoxy, urethane, acrylic, or cementitious deck coatings. When you need effective protection from water, moisture, and contaminants, you can count on Bosnick Roofing for quality deck waterproofing and traffic coating results.
Certified Applicator for Leading Waterproofing Product Manufacturers
Our deck waterproofing team has partnered with the leading product manufacturers (link to manufacturer's page) Sarnafil, Kemper, WDG, 3M, and others. We are certified in the application of PVC and TPO sheet membrane systems as well as self-adhered bituminous waterproofing membranes. With our extensive training and rigorous manufacturer certification, Bosnick Roofing provides leading-edge waterproofing systems for any application.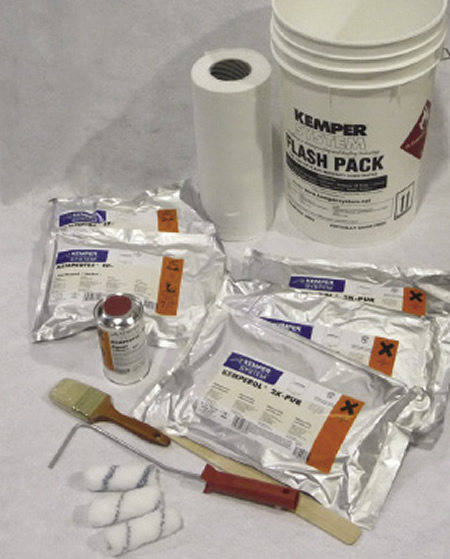 Below Grade Waterproofing Applications
Bosnick Roofing offers a variety of below-grade waterproofing applications to fit the needs and requirements of each project. Hot applied, sheet applied, fluid applied and bentonite systems are just some of the common products used to stop the intrusion of water, oil, and contaminants into a below-grade structure. When dealing with below-grade water intrusion and hydrostatic pressure, choose Bosnick Roofing to provide quality installation, and ensure your structure remains watertight for years to come.
Bosnick Roofing works with architects, engineers, contractors, and building owners in proper below-grade system selection. Whether the project demands vertical wall waterproofing or horizontal under slab waterproofing, Bosnick Roofing has the expertise and certification to successfully install a below-grade system to meet your unique requirements.
The team at Bosnick Roofing has a proven track record in quality below-grade waterproofing installations on all types of commercial projects. Typical waterproofing applications include: Medical facilities, parking structures, stadiums, hotels, commercial buildings, educational facilities, warehouses, and production facilities. See our portfolio of work here.